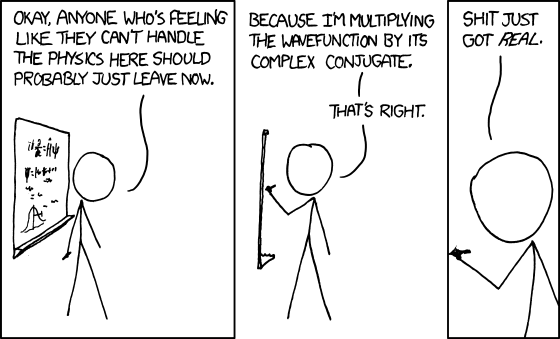 A physicist working at Keele
Used root minus one with great zeal
But whenever the is
Came to rationalise
He had to quit - shit just got real.
Original comic here
.
That's the plural of "i", not the word "is". Even so, I fear it may still not make much sense.
Apologies for use of the S-swear here, but the comic's joke depends on it so it has to go in.