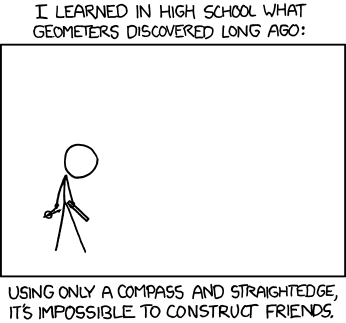 There once was a boy from the Peaks
Who mastered construction techniques
But his compass-and-straight
Couldn't make him a mate -
He bisected alone in the Peaks.
Original comic here
.
Another curiously sad limerick, but one that nicely recalls some of the earliest examples of the form. If you would like to see other limericks that follow similarly antediluvian conventions, you can use the tags 'There Once Was' and 'Same word in first and last lines' below this post.