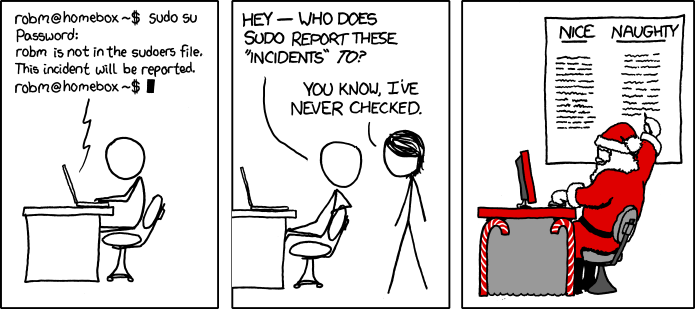 It's a popular programmer's sport
To sneak more privilege than one ought
But you'd better not try
And I'm telling you why:
Because Santa Claus gets the report.
Original comic here
.
Nice to get this one up with a couple of days of Christmas still remaining.
I'm afraid that the computer commands featured in this comic are one form of Gibberish in which I am not well versed, so it's possible I may have misunderstood something. Even if this turns out to be the case, perhaps you will enjoy the limerick for its own sake.