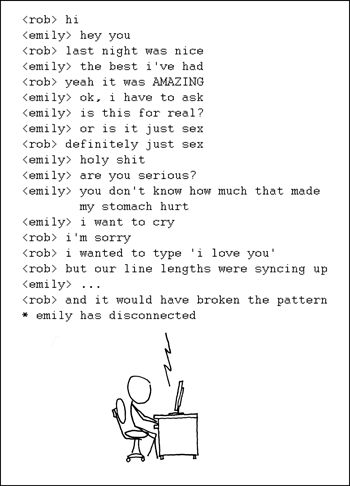 There once was a young man from Dingle
Whose girl set his heart all a-tingle,
But IM line-length
Trumped emotional strength
And heartbreakingly, he wound up single.
Original comic here
.
A cautionary tale for anyone conducting a romance via MSN.
Sadly I was unable to make the limerick itself come out in fixed width. If any of you clever clogs out there can, I would love to hear from you.