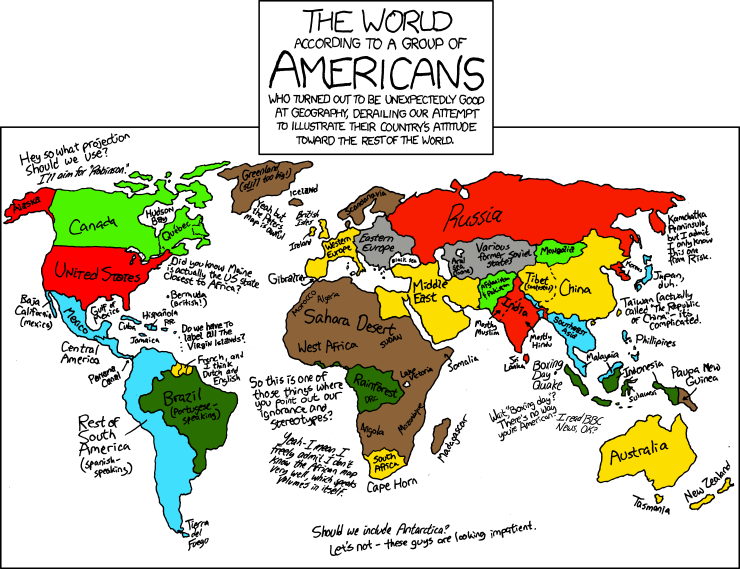 There's a funny map doing the rounds
That defames the US, on the grounds
That they all couldn't do less
Geog, and are clueless;
The truth's not as bad as that sounds.
Original comic here
.
And in case you aren't familiar,
here is a link
to the kind of funny maps that this comic is a response to.