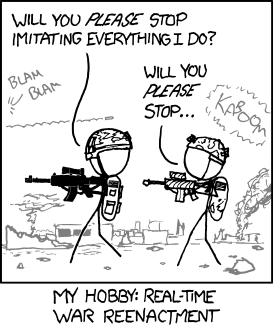 There once was an old man of Queens
Who acted out military scenes.
From the Civil War? No,
He aped troops in full flow -
That childish old person of Queens!
Original comic here
.
Both the US and England have active societies that like to act out the countries' respective Civil Wars. If the childish old man is English and so not a New Yorker, it can be assumed that he is an alumnus of Queens' College, Cambridge.