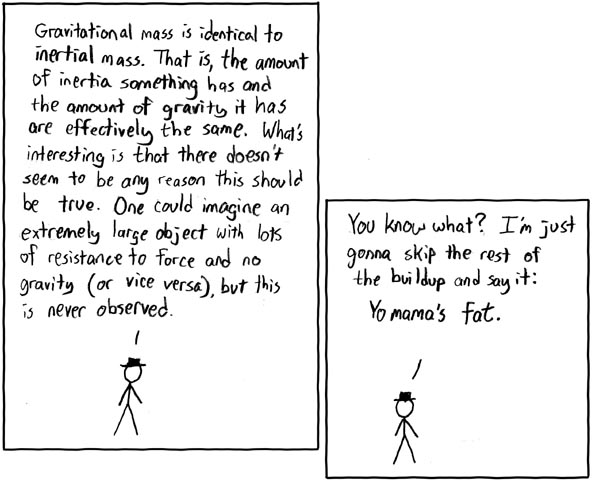 A programmer from Alabama
On mass and inertia would yammer
But his ravings abstruse
Were all an excuse
For a tenuous joke 'bout yo' mama.
Original comic here
.
Some credit for the above must go to the Penguin Rhyming Dictionary (1985), a delightful book and a boon to the limerick writer.