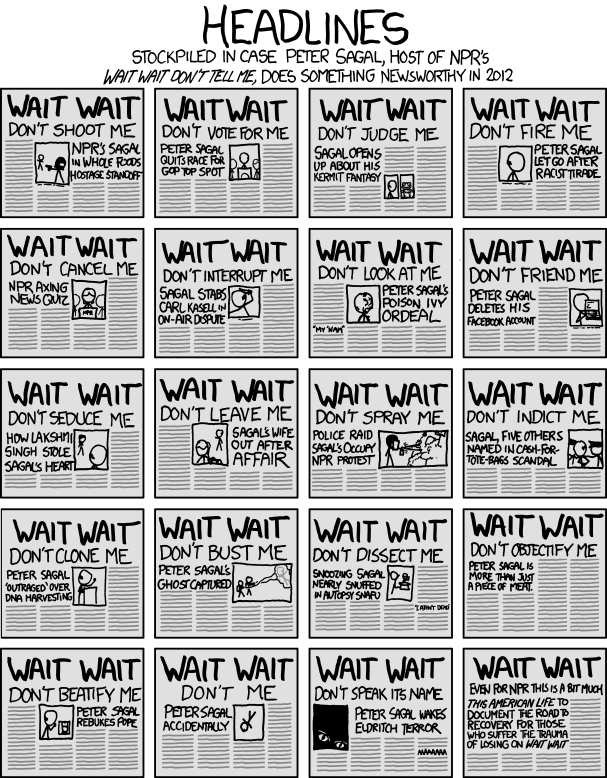 There was a broadcaster named Peter
Whose wife was attacked by a cheetah.
He looked on, aghast
As the big cat sped past
And wailed out "Wait Wait ... don't eat her!"
Original comic here
.
Not having heard of him or his programme before, I do not know whether Peter Sagal actually has a wife. If so, this limerick ought not to be construed as a wish for Mrs Sagal to be the victim of an attack by an escaped zoo animal in real life. I wish only the best to the Sagal family (if there is one) in 2012.