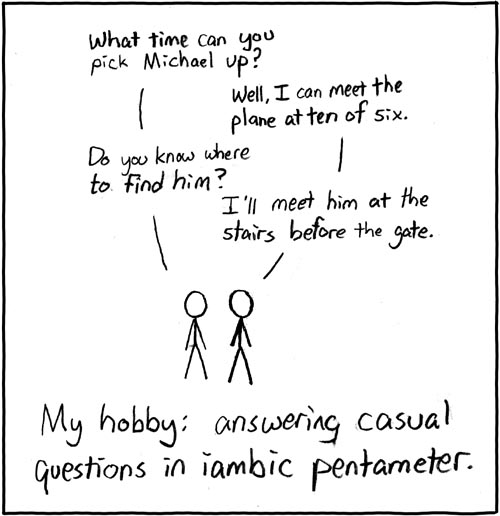 There was an erudite young man from Stoke
Who used this meter ev'ry time he spoke,
Which might recall the Bard;
But it is hard
To use it to make any sort of joke.
Original comic here
.
Nice to try a different meter once in a while. I noticed this comic because
Explain XKCD
(which I should probably read more) has started posting explanations of classic XKCD editions as well as new ones. Though I'm sorry to say that
their expanation of this comic
is somewhat lacking; not to put too fine a point on it, it is completely incorrect.