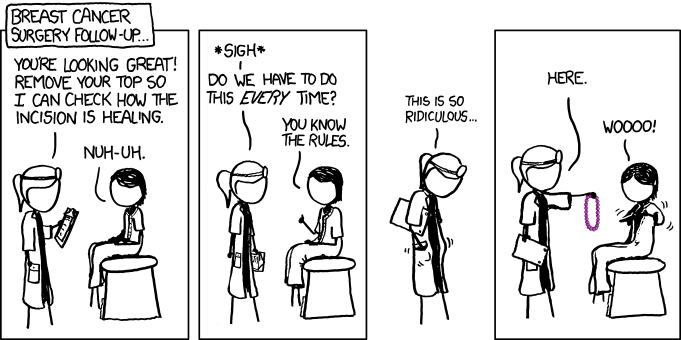 Take my top off? Do you mind?
Good doctor, I'm hardly that kind.
A real lady needs
To receive some cheap beads
Before showing her breasts or behind.
Original comic here
.
Still catching up after Christmas. Two more to go. If only I had my own team of elves.