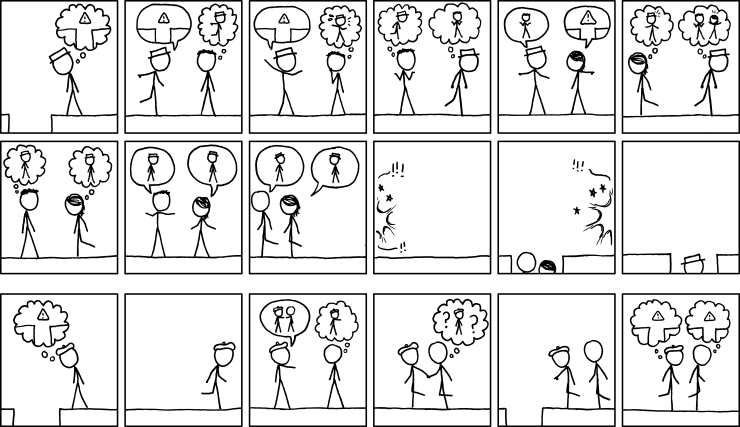 There once was an old man from Seoul
Who made safety his number one goal.
Going out day or night
His eyes glanced left and right
But one day, he fell in a hole.
Original comic here
.
How inapt that the comic is entitled "Communication", but I don't really understand what is happening. Not to worry, as I never fail to enjoy people falling down holes.