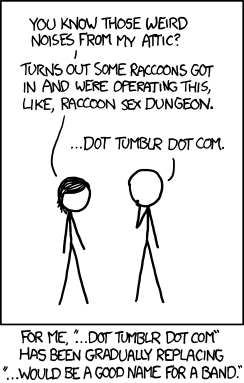 From Aussie to Yankee to Pom,
We're starting to move away from
"Great name for a band"
For phrases that stand
Out, and using "Dot Tumblr Dot Com".
Original comic here
.
No joke in this limerick I'm afraid, though it does have another example of the irrelevant-first-line technique that I am starting to get keen on.