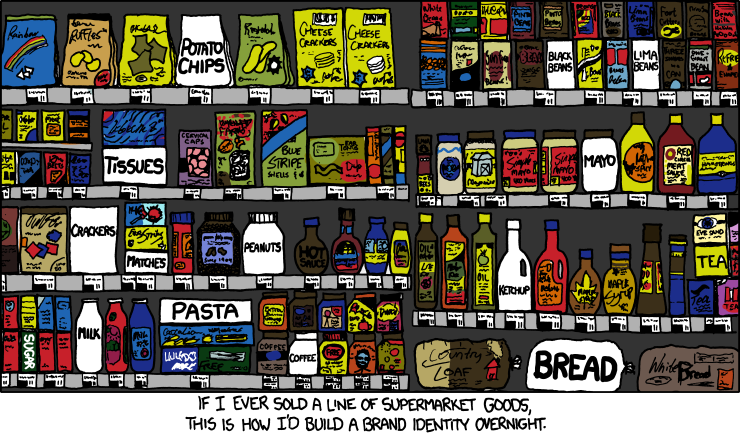 The grocery shelves are a riot
That makes your eyes crave peace and quiet
So if there was some snackaging
In plain, simple packaging
You'd be fairly likely to buy it.
Original comic here
.
Actually, KwikSave in the UK used to do almost exactly this with its 'No frills' line. It may still do, but there isn't one near me these days.