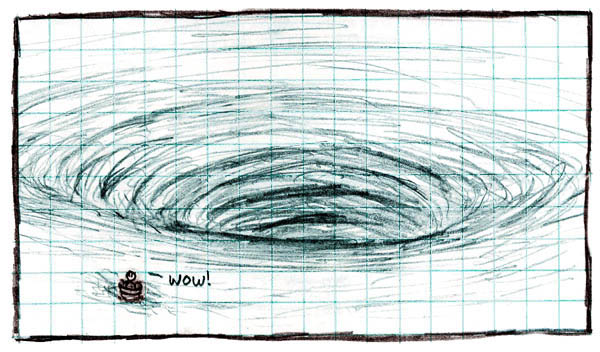 There once was a boy in a drum
Who drifted in search of his mum.
He was caught, while unready,
In a fast-flowing eddy:
His future looks gloomy and glum.
Original comic here
.
The third episode in this gripping tale. Parts 1 and 2 are
here
and
here
.