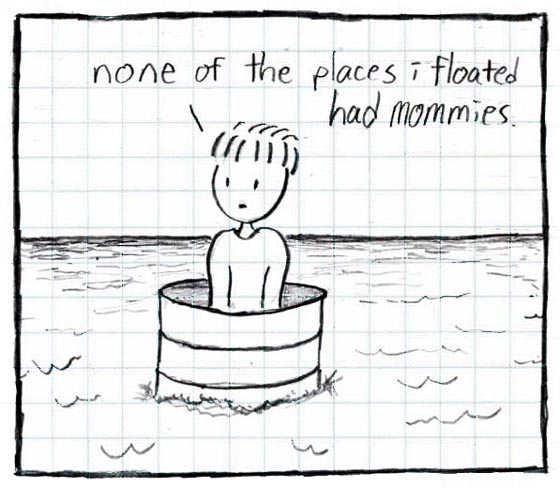 There once was a boy in a cask
Who said, "Is it too much to ask
That I might float some place
With a motherly face?"
But it proved to be too great a task.
Original comic here
.
The second instalment in the Barrel Saga. The first limerick is
here
.