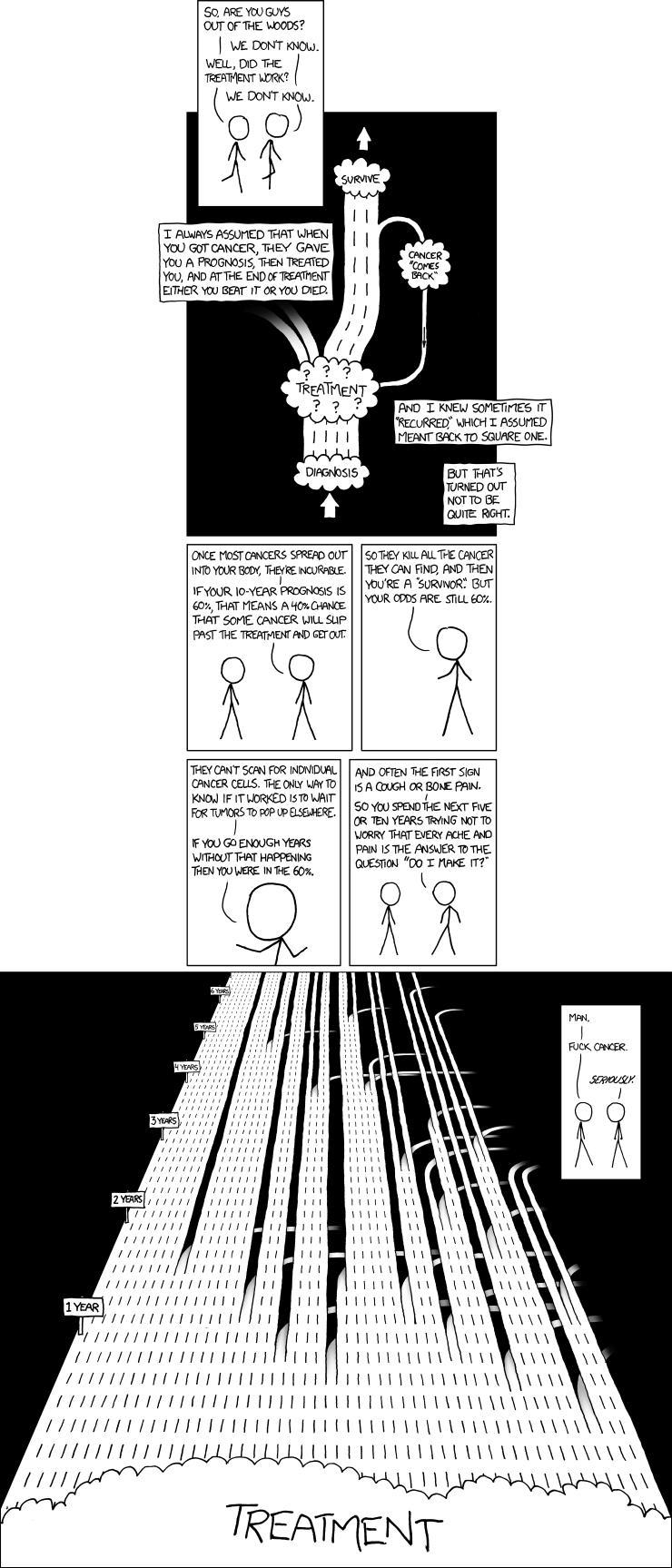 Recovering from the Big C
You realise you'll never be free.
Some lanes quickly veer
To the side, some are clear
And you don't know in which one you'll be.
Original drawing here
.
Apologies if the above seems rather uncomfortable. Is a limerick the best form for discussing serious illness? Clearly not. But this is Limerixkcd, so if xkcd turns serious I can only darken my light verse as best I can.