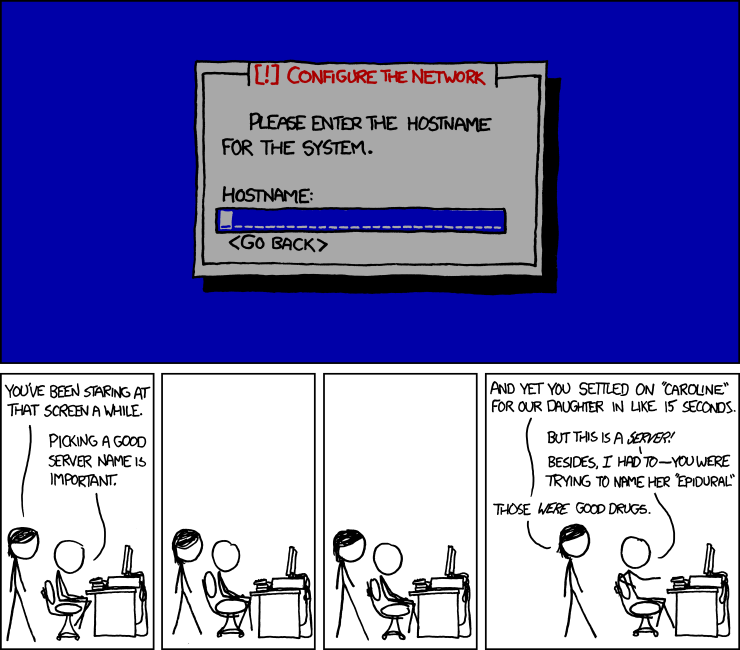 There was a man from Bratislava
Who found picking names a palaver
He christened his daughter
More quick than he oughtta
But agonised over his server.
Original comic here
.
Once again, there will be some remote corner of the British Isles where this limerick works very well; the rest must make do with half-rhyme.