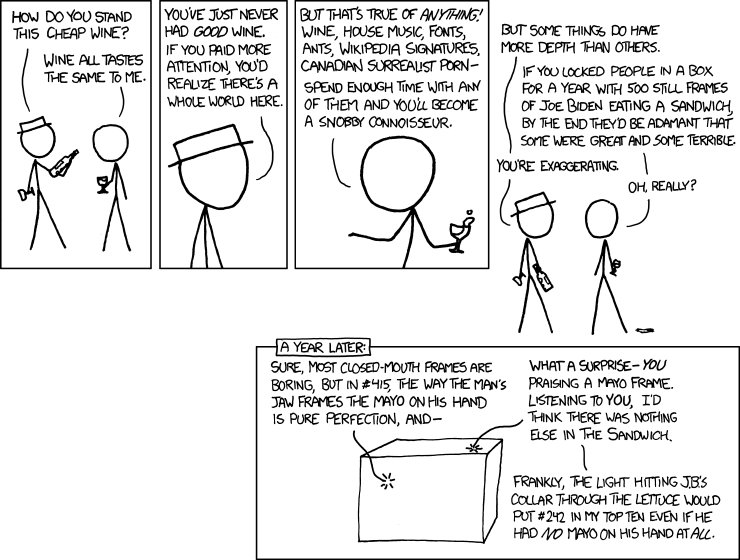 How silly, becoming a keenie
Who knows everything about vini!
You could act just the same
Over frame after frame
Of Joe Biden eating panini.
Original comic here
.
Very early birds will know that the -ini rhymes were originally in the singular. It works better in plural, though, don't you think?
EDIT:
Bonus content!
For no reason in particular, here's the Italian version of yesterday's limerick:
Che pazzo diventare un "keenie"
Che sappia tutto dei vini!
Potresti far lo stesso
E dir "Me n'interesso!"
Dei foto di Biden con panini.