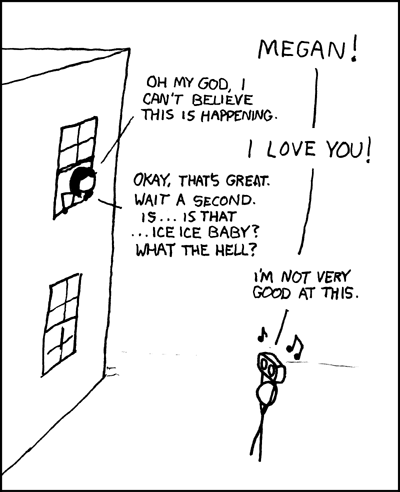 A lovestruck young lad from the boondocks
Serenaded his sweet with a boombox
But it didn't suffice
And his Vanilla Ice
Got him pelted with staplers and moon rocks.
Original comic here
.
This young lady was into astronomy, you see, so when she reached for a heavy object to throw at the doe-eyed rap fan, her collection of lunar curiosities came easily to hand.
Swear not by the moon, the inconstant moon, unless someone throws a bit of it at you.