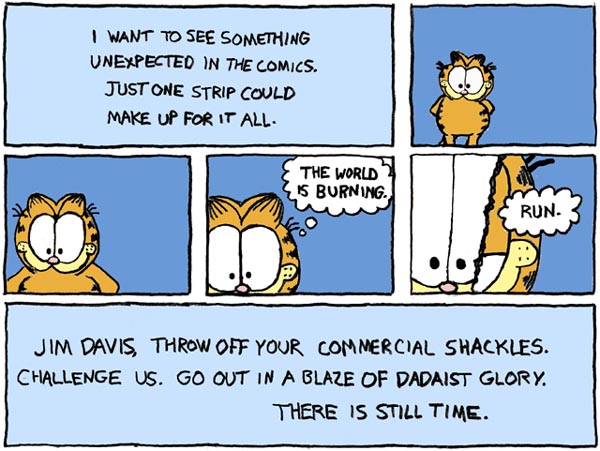 I fear I am losing my ardour
For Garfield. Come on, Jim, try harder!
You cease to amaze
But there are still ways
To go out in a blaze, à la Dada.
Original comic here
.
Not necessarily a reflection of my own opinions about Garfield, but certainly a tip of my runcible hat to
Square Root of Minus Garfield
, with thanks for their generous mention.