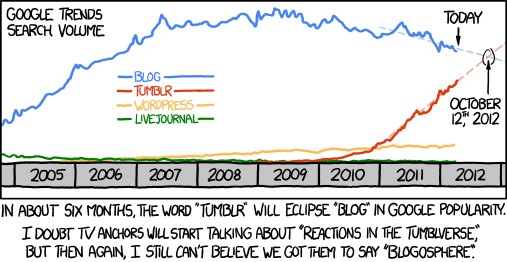 If you are a LiveJournal mumblr
Or a beetle-brained blogosphere bumblr
Please don't get all glum
Or run off to your mum
When your hoster gets humbled by Tumblr.
Original comic here
.
Does this mean that Blogspot is not quite the thing these days? It suits me just as well as my penny farthing and plus fours do.