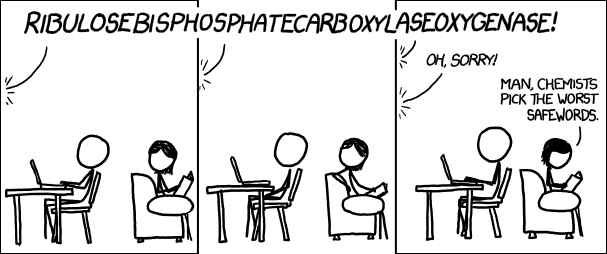 There once was a chemist from Grays
Who bumped uglies in deviant ways.
For an extra frisson
To keep him turned on
His "safe word" was ribulosebiphosphatecarboxylaseoxegenase.
Original comic here
.
I must apologise for going away for a few days without warning. Well, I am back now. The limerick for the next comic will follow quite soon.