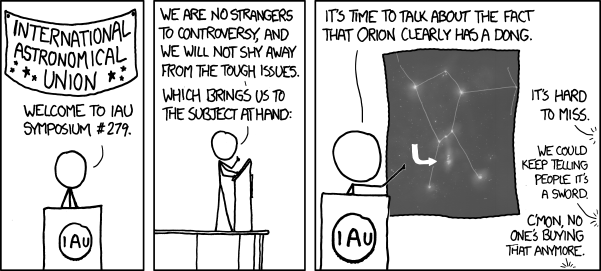 My suspicion has grown very strong
That astronomers all have it wrong.
It's a "sword" to the prudes
But the real cool dudes
Know Orion has flopped out his dong.
Original comic here
.
I must say, I have heard this suggested before. It seems very likely that the Ancient Greeks made the same joke.