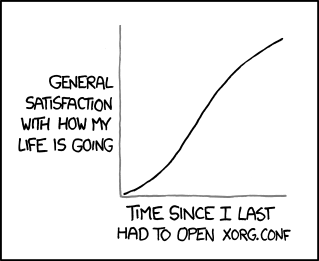 I don't want to ring my own bell
But my life's going really quite well.
I'll just check the server...
Kill me, by Minerva!
xorg.conf! Damn it to hell.
Original comic here
.
That "comics I didn't really understand label" is getting a lot of use lately. Still, at least we get another appearance from Limerixkcd mascot, the goddess Minerva.