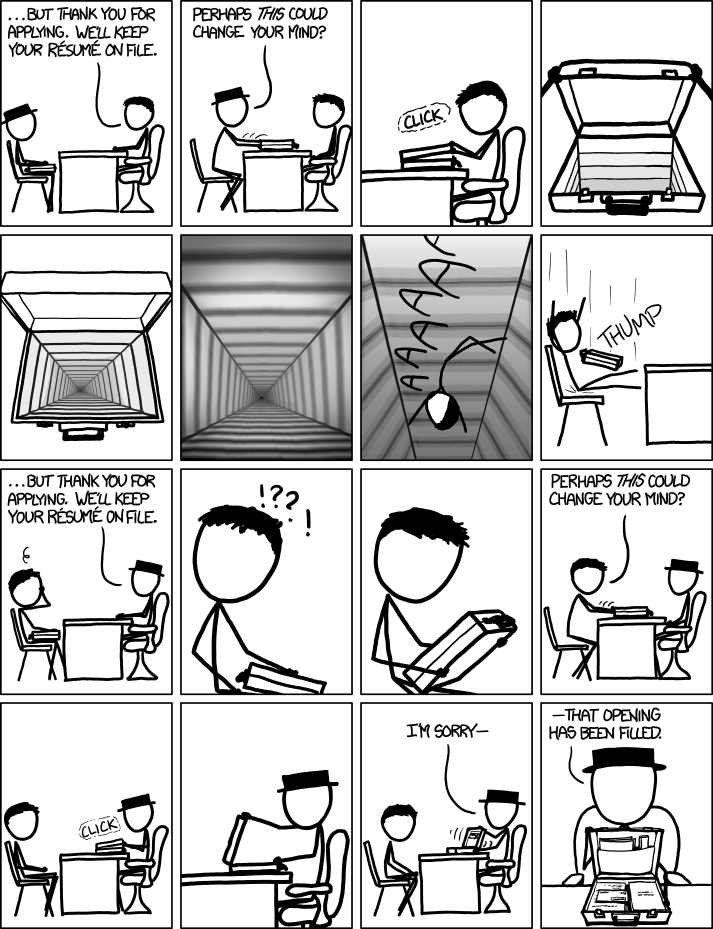 I applied for a job. Being grilled,
My case sucked the guy in and spilled
Him in my chair. When he
Tried the same thing on me,
I said, "Sorry, that opening's been filled!"
Not a comic that lent itself well to the limerick form. Still, only three behind now!