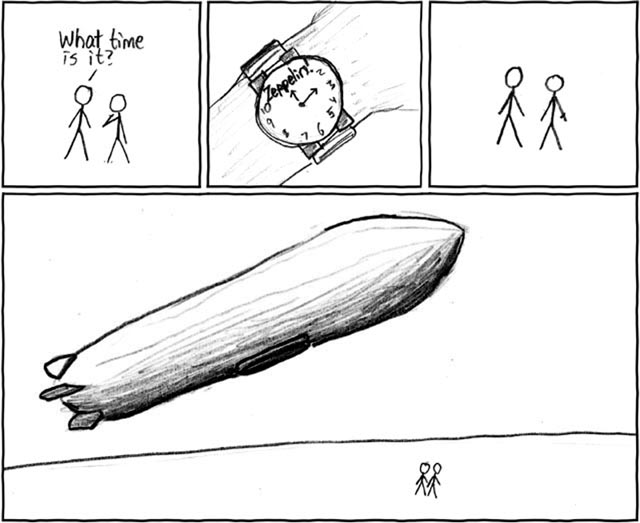 There once was a man from Shalott
Whose watch picked him up on the spot.
When others showed noon,
His brought a balloon
At zeppelin o'clock on the dot.
Original comic here
.
I'm going to see how many of the classic XKCD comics I can work through. This is a good one, quite close to the spirit of the nineteenth century limericks that originally started the limerick craze that is still raging today.